Our Technology CHIOMA
---
CHIOMA is an intelligent energy management system used to monitor, control and optimize the performance of electricity.
CHIOMA also serves as a bridge between the PV systems, the generator, Battery bank, inverter, metering system, and electrical loads.
CHIOMA Hybrid Power System is configured so that the electricity generated from the solar panels has a higher priority, followed by the Battery bank then the Generator
CHIOMA SYSTEM ARCHITECTURE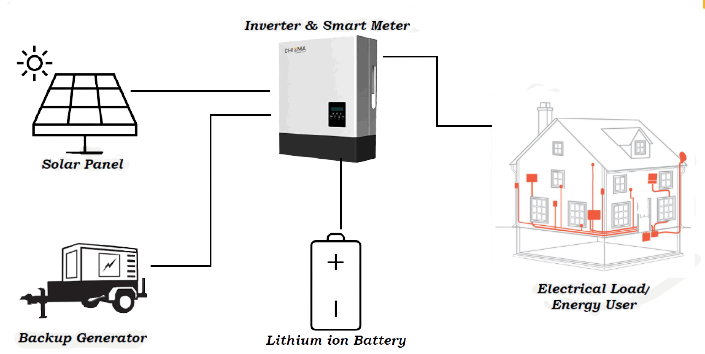 INTELLIGENT ADVANCED MONITORING
---
Monitoring is accessed via OWS Blockchain Web portal or Mobile App. This allows the end-user to view their system performance, monitor energy usage.